Leverage the power of Discord with Metaneur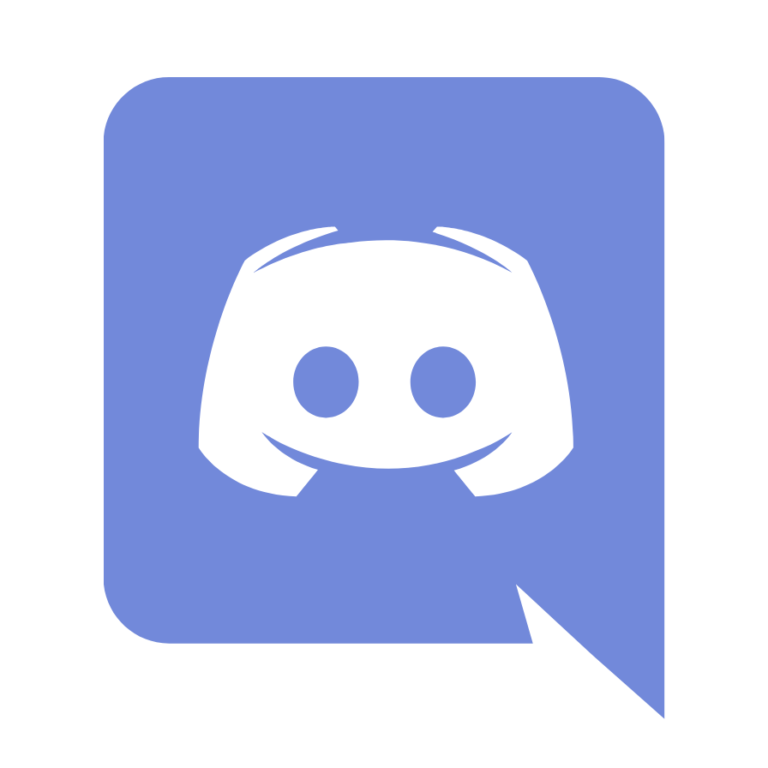 Unlock the Power of Community Excellence with Metaneur! Our seasoned team brings a wealth of experience, spanning more than half a decade, in the realms of Discord and Community Management. From the vibrant world of Gaming to the captivating realm of Influencers and the revolutionary landscape of NFTs, we have traversed them all, accumulating expertise through active involvement in over 45 distinctive projects.
Delving deep into the pulse of the NFT market and its intricate community dynamics, we possess an insider's perspective that sets us apart. Our meticulous attention to detail, coupled with a reservoir of managerial wisdom, empowers us to offer strategic counsel that propels communities to unparalleled levels of efficiency.
At Metaneur, we don't just consult – we orchestrate the symphony of your community's success, harmonizing strategies and aspirations to sculpt a future of unrivaled achievement.
 We believe in building world-class solutions with technical excellence. Whether you are a Fortune 500 company or just getting started, you will find that we take pride in our ability to help you develop 100% secure and cutting-edge Web3 technology.
We're passionate about our client's success, whether that is in developing the highest quality of code or using our unorthodox marketing methods to ensure your company scales rapidly.
Years Of Marketing Experience
Discord Members Brought in
Years Of Discord Experience
Influencers/Celebs
Paid Discord communities offer exclusive engagement, monetization, and deeper connections, enhancing celebs and influencers' reach and revenue while fostering dedicated fan relationships.
NFT Projects
NFT projects thrive with Discord communities as interactive hubs fostering engagement, education, collaboration, and exclusive experiences, binding collectors and creators in a vibrant ecosystem.
Coaches
Coaches/mentors can leverage a discord community to provide a ton of value, converting members into monthly subscriptions, warming them up and upselling them to their high-ticket offer.
Agency Owners
Agency owners can benefit from discord by providing advice, value, and case studies to their community, which then turn into leads and paying clients.
SAAS
SaaS models can use Discord to build strong relationships with users, gain feedback, release updates, provide better customer support, and close users on their service.
Brands
Brands can turn their audience into a community using Discord. Direct relationships with customers, leads to lower CAC, and increased AOV, LTV, CR, and CRR.
What You Can Expect From METANEUR CORP. 
Server Design
Free section server build.

Designing your logo/branding.

Creating or revamping your Discord server.

Setting up permissions A-Z.

Branding your Discord server.

Branded embeds

Setting up backend processor.

Full landing page build.

Customer dashboard to manage subscription.
  Conversion & Retention
Premium section server build.

Full A-Z server/launch blueprint.

Implementation of our server funnels.

Implementation of our sales systems.

Personal brand content plan implementation.

Mentorship/upsells implementation.

Retention content plan implementation.

Prevent instant subscription cancels.

Auto-DM new members setup.

Community building strategies.

1-on-1 support system.

Custom branded bots.

24/7 server moderation.
  Affiliate System
Affiliate secondary server creation.

Easy-To-Follow affiliate program funnel.

Kickstart affiliate program with our own affiliates.

Personal clips for affiliates.

Affiliate program growth strategy implementation.

Branded embeds.

Short form content
  Security & More

                      
Verification
Moderation
Role Specifics & Permissions
AI Bots
AI Automations
Safety Protocol
Admins
Community Managers
Devs
Before Metaneur
         • Smart Contract Bugs 
         • Smart Contract Exploits
         • Total Reliance on Unreliable Freelancers + Contractors
         • Marketing Teams that Never Sold Out a Project
         • Unscalable / Unfunduble Code & Marketing
After Metaneur
           • A web3 Project that is Scalable & Fundable
           • Code that passes 3rd party Audits
           • Complete Marketing with actual results
           • A Product that will be ready to exit
           • 100% secure and tested Code
Meet With Metaneur
Experience a transformative consultation with our team, unveiling your performance potential and the array of exceptional services we offer.
Discuss Goals & Objectives
Engage in meaningful dialogues about challenges and obstacles, while pinpointing both your immediate aspirations and long-term objectives.
Tailor An In-Depth Plan
The Metaneur team will prepare a more in-depth roadmap and course of action. Breaking down the most effective strategy to achieve your goals.
Create Your Server
Metaneur takes a personalized approach, crafting or rejuvenating your server. Experience well-structured channels, custom bots, premium branding, and beyond. Your community, elevated.
Manage & Scale Your Community
Implementing the strategies, funnels, and systems we've tested and scaled other servers with to grow your community.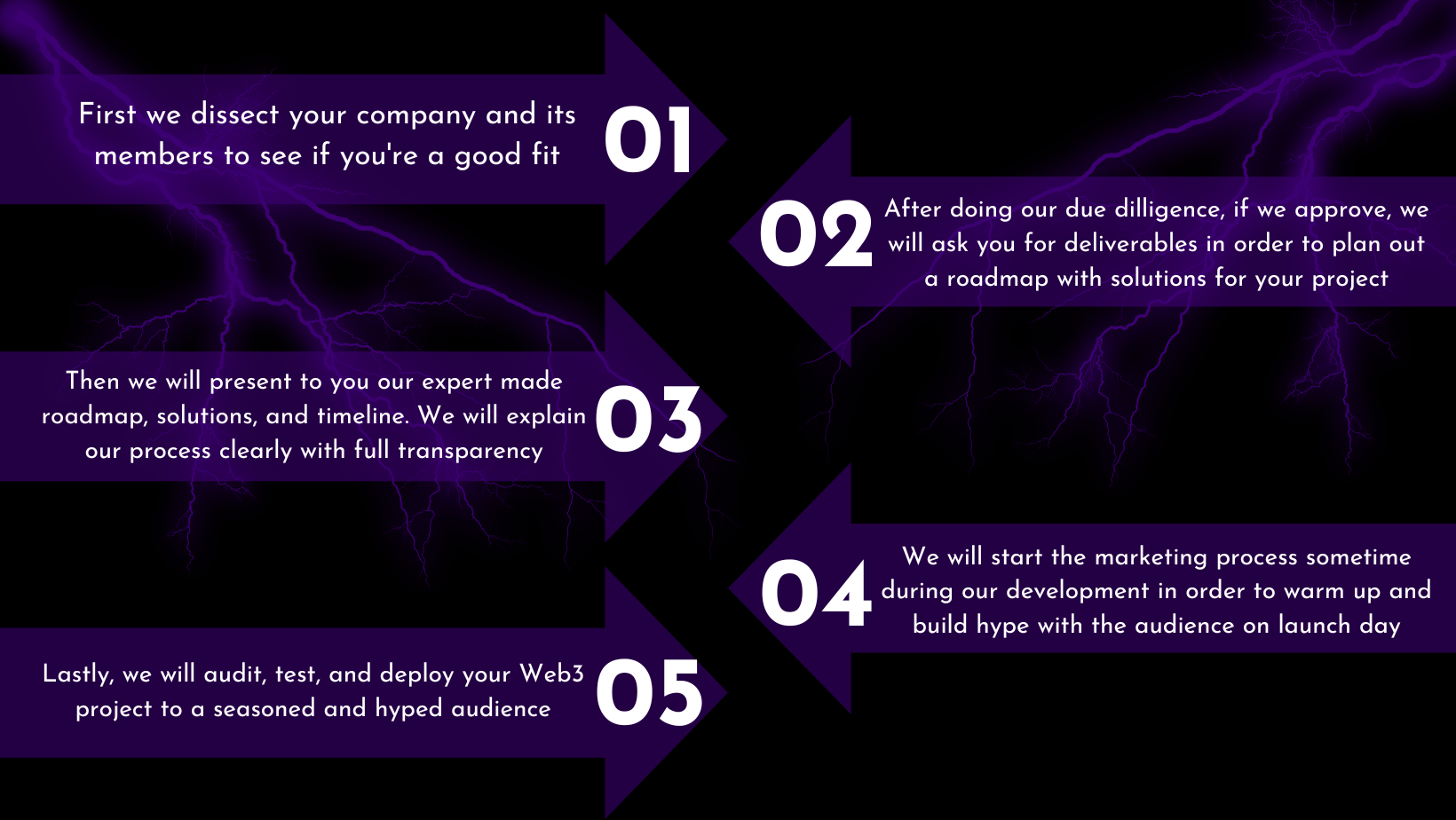 User Friendly
Experience a user-friendly channel and server arrangement, designed with simplicity in mind, ensuring that individuals of all backgrounds can effortlessly navigate through your server.
Custom Bots
Setting your server up with custom bots curated towards your audience. This includes AI chatbots and AI automation via our in-house development team.
Member Growth
Experience the power of a seamlessly automated, commission-driven affiliate system. Unlock the potential of having your dedicated members cultivate and expand your server effortlessly.
Conversion Optimized
Implementing our proven and tested conversion funnel to turn your free members into paying customers. This encompasses the integration of our potent, high-performing sales system to drive optimal results.
Premium Branding
Craft an unparalleled branding experience throughout your server, encompassing distinctive logos, customized roles, captivating icons, and meticulously curated channels, all harmonizing seamlessly to uphold the essence of your brand.
Retention Optimized
An in-depth retention system analysis paired with strategic foresight, ensuring a continuous stream of satisfied subscribers. Our remarkable track record showcases an average client retaining over 90% of their valued customers.
We value our transparency
Here are a few questions previous clients and business owners have asked before getting started. If you have any more, we do encourage you to schedule a meeting or reach out via email/phone at [email protected] | +1 (708)-722-9865
What are you waiting for?
Schedule a meeting with our team of professionals, we will advise you and walk you through the steps on how we can help create an amazing project. An initial consultation is completely free, so why wait? Take action now by clicking that funky purple button below, to speak to one of our representatives today.